Heat Insight - Contiga saves 40% energy for hollow-core production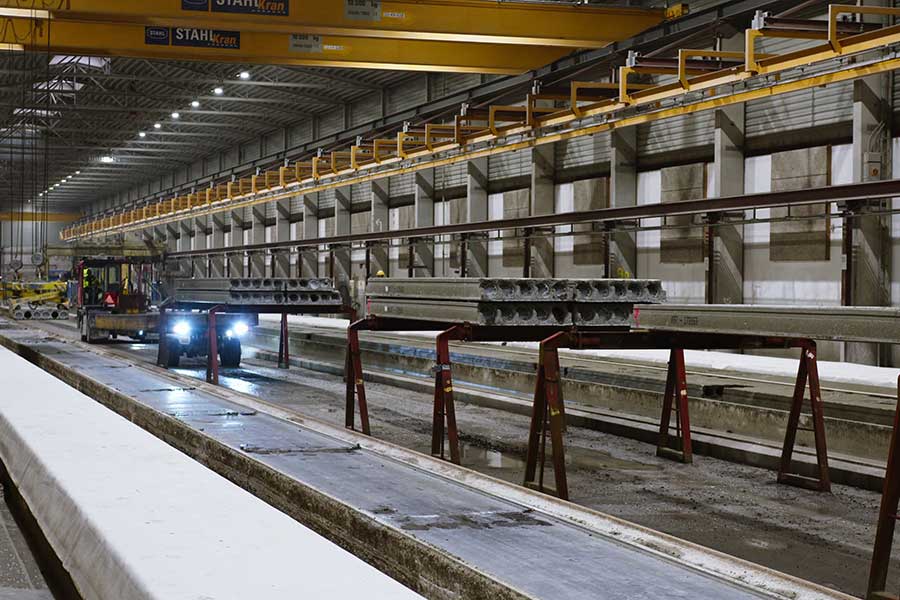 "Maturix gives us the advantage of being able to add heat when needed – but never more than that. That makes us able to potentially save between 20-40% of the process heat we use today"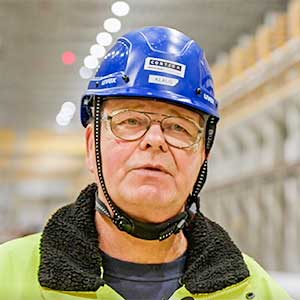 Klaus Haugsted
Concrete Specialist, Contiga Tinglev
Today, precasters are faced with multiple challenges in terms of digitalization, sustainability, high energy prices, and delivering increased earnings. Now, this has become easier to address using Maturix and the heat control we have developed. We call this Heat Insight. By combining Maturix and the Heat Insight feature, we have successfully reduced the energy per kWh/ton of concrete delivered by 40% compared to before installation by decreasing waste and optimizing energy consumption for hollow-core production.
In precast production, heating beds are often utilized to speed up the curing process of the concrete elements. While this enables faster production cycles, it comes with high energy consumption that not only increases the greenhouse gas emissions per ton of concrete but also acts as an expensive cost driver, especially with increasing energy prices.   
A coupling between in-depth insights into the strength development of the concrete with control capabilities of the heating in the production beds enables better heat management and production optimization.
Heat Insight was a project initiated to investigate the potential of integrating PLC's, that controls the heating of hollow-core precast beds, into the Maturix Precast platform.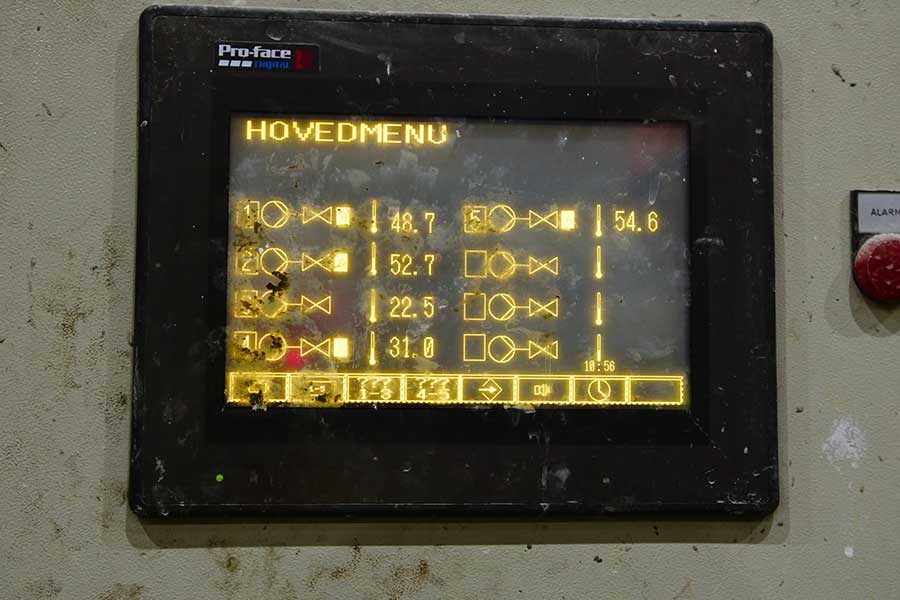 Heat Insight is a new feature within Maturix Precast. Today most PLC's that manage the heating can be remotely controlled and thereby integrated into Maturix Precast. The live data from the concrete can proactively be used to control the heat in the production beds, so only the necessary amount of heat is applied, eliminating all excess heating waste. 
Heat Insight is composed of several features to optimize heat consumption and increase productivity while ensuring optimal curing conditions for product quality.
Automatic off switch when target strength is reached or predicted to be reached within planned production time. The automatic off switch feature to Maturix Precast that communicates with the PLC in the precast bed to turn off the heat when a specific percentage of the target strength is reached. This is specified by the user or can be predicted by the software.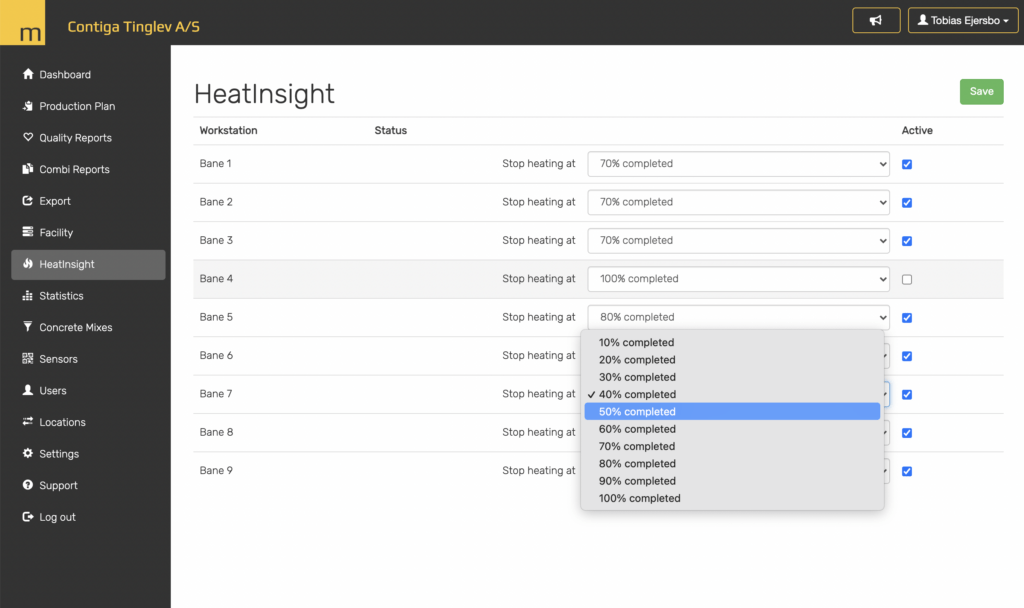 An alarm system that informs relevant personnel if heating is applied outside specification.The actual solution depends on the setup in the factory.
Dashboard with an intuitive user-interface
Through a dashboard with an intuitive user-interface, the user gets information on bed temperature, current on/off status and applied automatic off switch settings for each bed. Combined with information on the strength development in the concrete an ETA on when the heating will be turned off is displayed. The Dashboard further allows the user to turn off the heat on each bed. All together the dashboard provides the user with a great overview and control of the heating.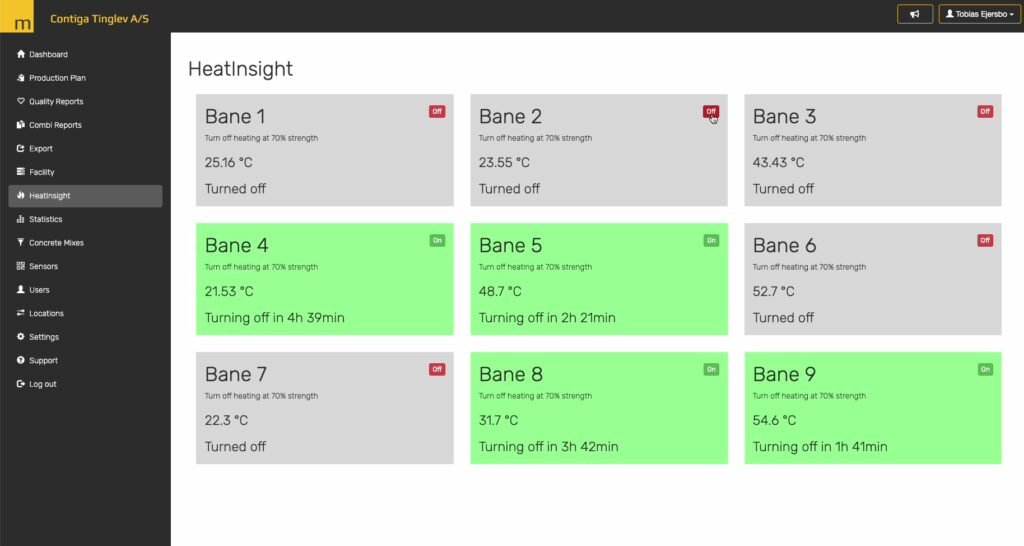 At Maturix, we are helping the precast industry gain insights into their concrete curing process with live data monitored directly inside the precast element. Through our software platform, Maturix Precast, our clients can gain in-depth insight into temperature, maturity, and strength development in real-time. Additionally, they can make data-driven decisions to improve the time to demold as well as cut down redundant waiting time while reducing the risk of slippage.
We are continuously innovating on our solutions in close collaboration with our clients to help optimize their production and support a green transition of the industry.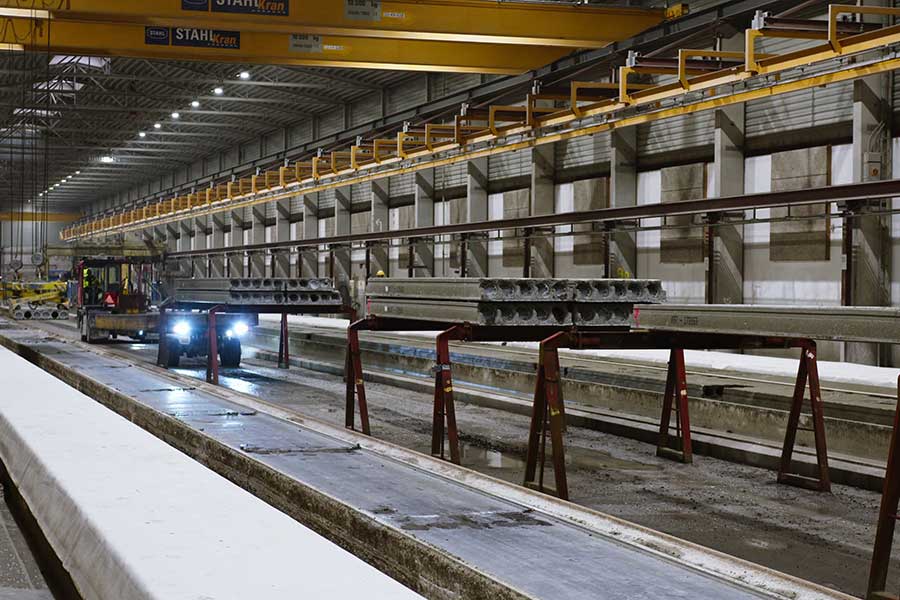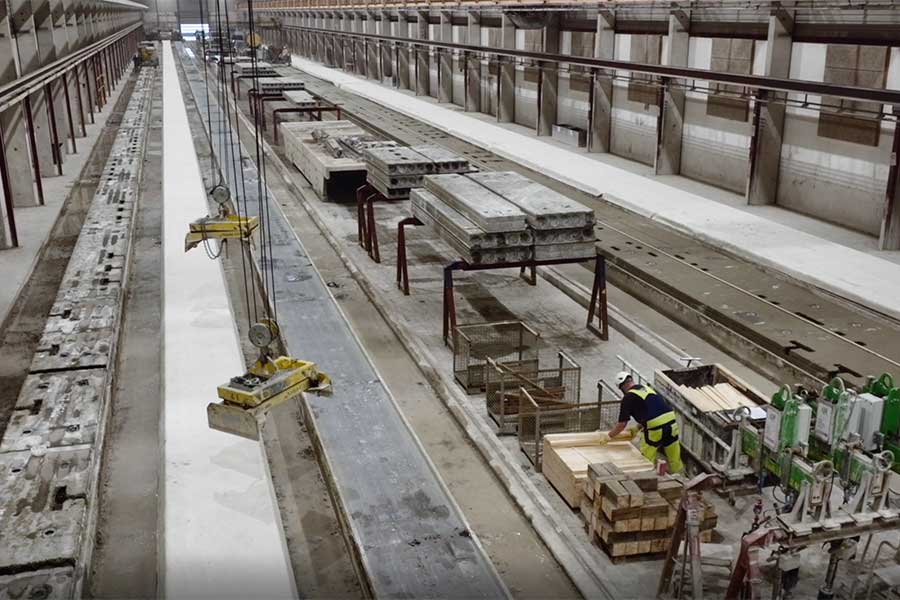 "Any optimization will allow you to further optimize and reduce the CO2 emissions related to the production. In this situation we can reduce it by further reducing the heating that we use"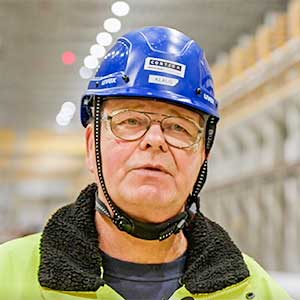 Klaus Haugsted
Concrete Specialist, Contiga Tinglev
Contiga, based in Tinglev, Denmark, is a precast factory with the largest total production capacity in one factory in the Nordic region with more than 35,000 m² of production halls. They produce and deliver weekly 10,000 m² wall elements, 10,000 m² hollow slabs, 400-600 m beams, 400-600 m columns and they are driven by high-quality standards and thus strongly emphasize quality assurance. Contiga is a total supplier of consulting, drawing, statics, production and assembly of concrete elements for more than 30 years and provides total solutions with a focus on quality and flexibility.

Let's find out how Maturix can help you boost efficiency on-site!
Let's find out how Maturix can help you boost efficiency on-site!
Fill out the following form and we will contact you in short time to help find out whether Maturix is useful for you!