Intelligent Real-time Concrete Monitoring
Gaining insights into the concrete curing and drying process – with live data monitored directly inside the structure. Wireless devices send the data to the cloud and it is accessible from anywhere. 
Know Exactly How Your Concrete Is Doing
Real-Time Solutions for Concrete Monitoring With Wireless Sensors
Maturix provides you with all relevant insights for concrete monitoring: Temperature monitoring, Strength and Maturity Monitoring based on Concrete Maturity, Concrete Humidity Monitoring and monitoring of ambient climate constitute the Maturix solution portfolio.
Concrete Knowledge Center
All You Need to Know About Concrete Curing and Drying
Maturix uses wireless rugged sensors optimized to be used in the construction environment. All sensors transmit the data continuously using the IoT network Sigfox for accurate real-time data. The data is then accessible from any smartphone or computer through the web portal.
Durable hardware with wireless sensors made for concrete monitoring.
High-Rise Building Karla Tower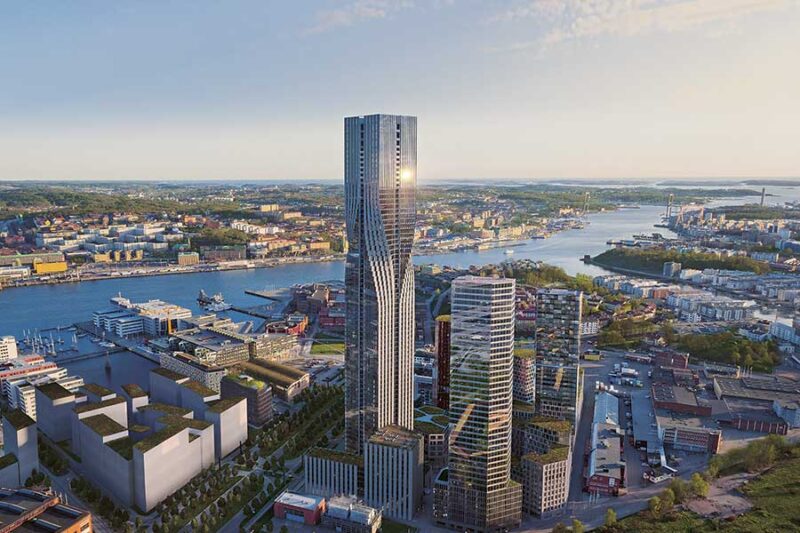 The 245 m high building offers space for 594 apartments and hotels. The construction is based on 58 piles with 2m diameter, anchored about 60 meters down through mud and rocks. The tallest building in Scandinavia is definitely a challenge in itself.
"Maturix provides us with insights we otherwise would not have gained – the flexibility of the application and the user-friendly usage convinced us."
Magnus Eckert
Production Manager
Questions? Visit our Help Center with guides, FAQ and trouble shooting!
Let's find out how Maturix can help you to boost efficiency on-site!