World of Concrete 2020 - Recap
Together with our partner and investor Kryton, we joined the World of Concrete 2020. The 45th edition of the annual fair for the concrete & masonry industries was held in Las Vegas in early February.
The industry was showcasing its expertise on more than 65.000 m2 of the Las Vegas Convention Center with over 1300 companies and 54000 registered professionals.
We decided to use the World of Concrete as the stage to introduce Maturix to the North American market. Together with our close partner and distributor for the North America Market we showcased the smart solution for concrete monitoring.
It was a pleasure meeting so many interesting professionals from the concrete industry and it was a great experience seeing the potential in the solution and the high interest from the market – independent from the country.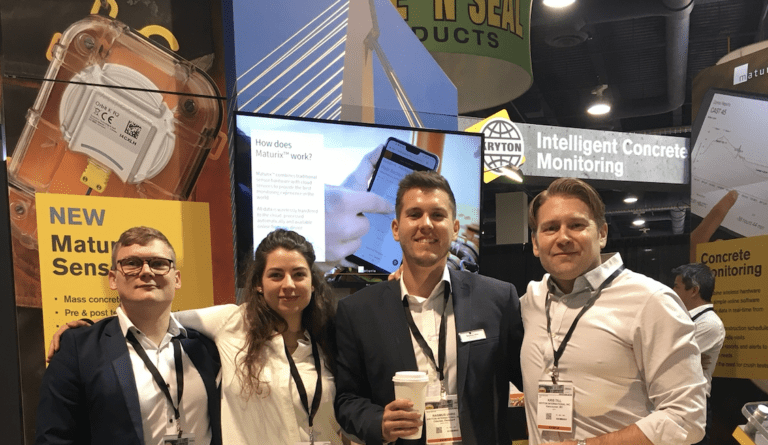 Another great opportunity at the World of Concrete are seminars and talks to learn more about the industry in-depth. Tobias, our CTO, also participated as a speaker and gave a seminar about Concrete Maturity and how real-time concrete monitoring can reduce the timeline of construction projects by increasing planning accuracy.
We have seen a lot of interest in the science behind the Maturity Method and how technology shapes the construction industry of tomorrow. The fair was a great opportunity to meet potential and current customers, talk to partners and deepen our relationship with the Kryton team.
Overall, it was a great success for all of us and we look forward to see the future of Maturix in the North American market!