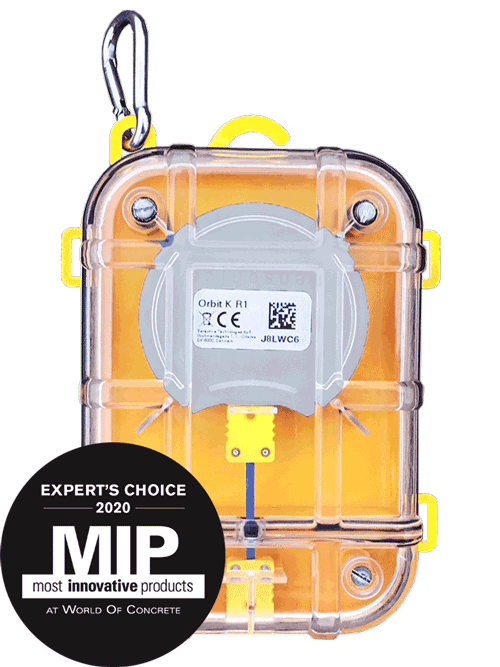 Wireless Transmitter for Maturix Temperature and Strength Monitoring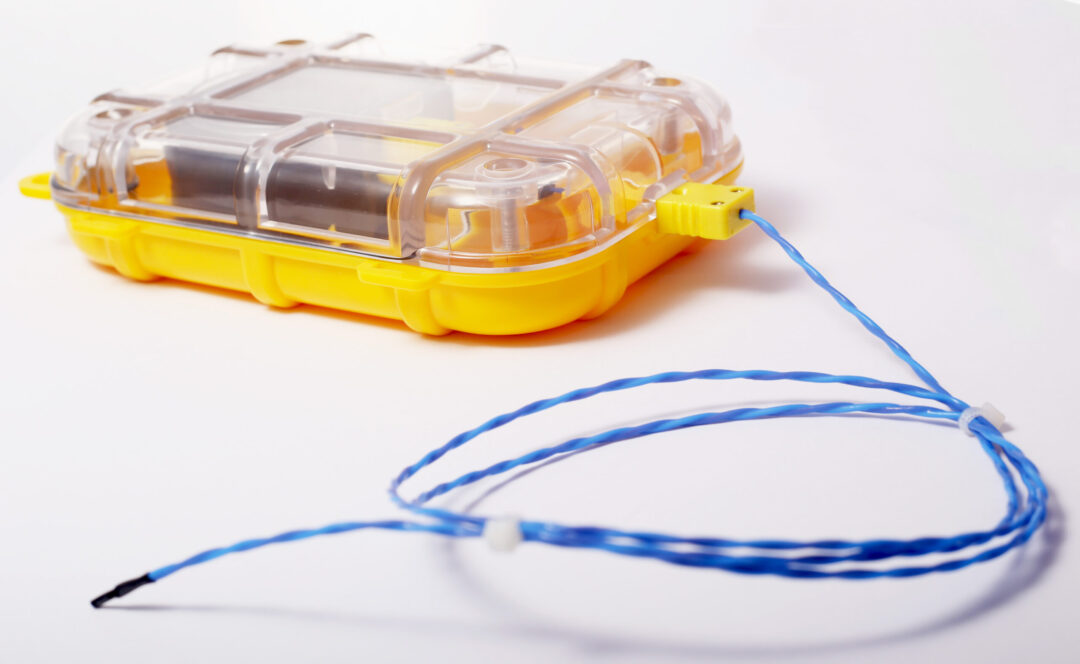 -200 to 1260 °C (external)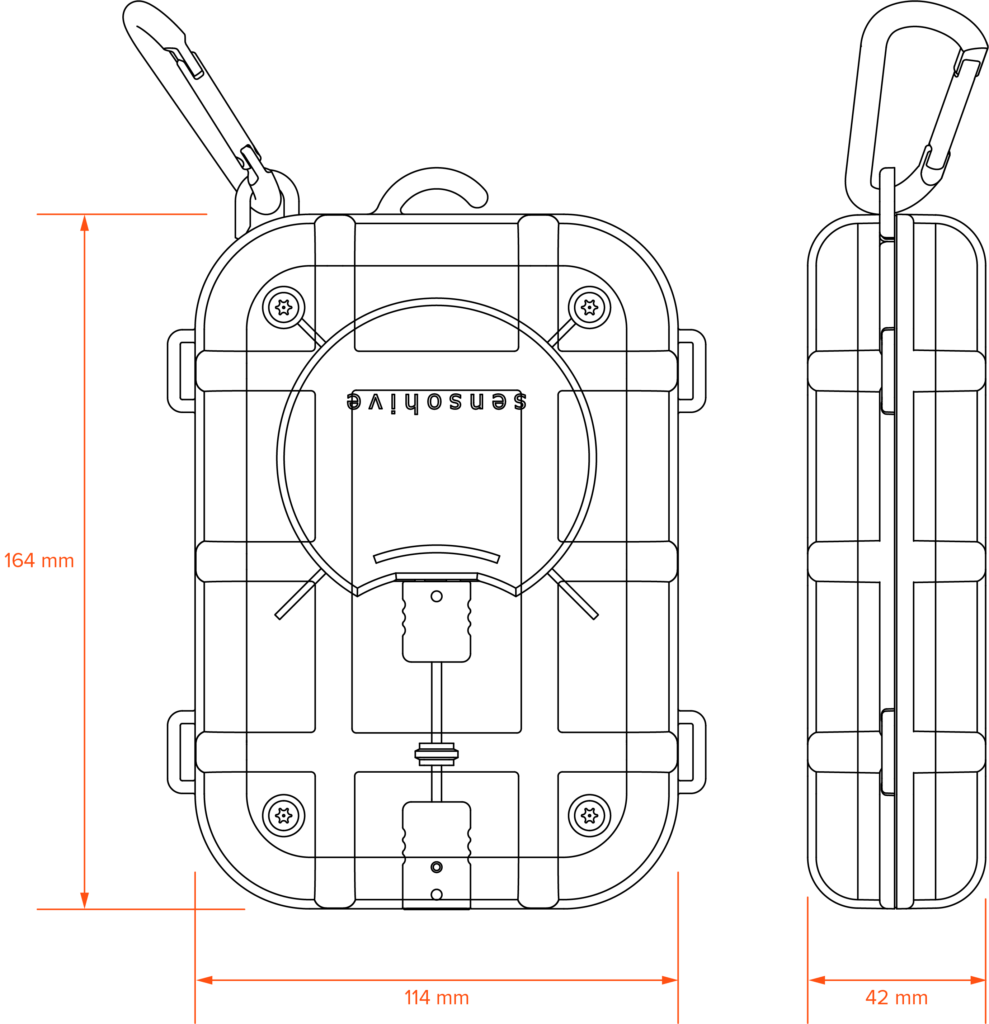 Orbit K and Type K Thermocouple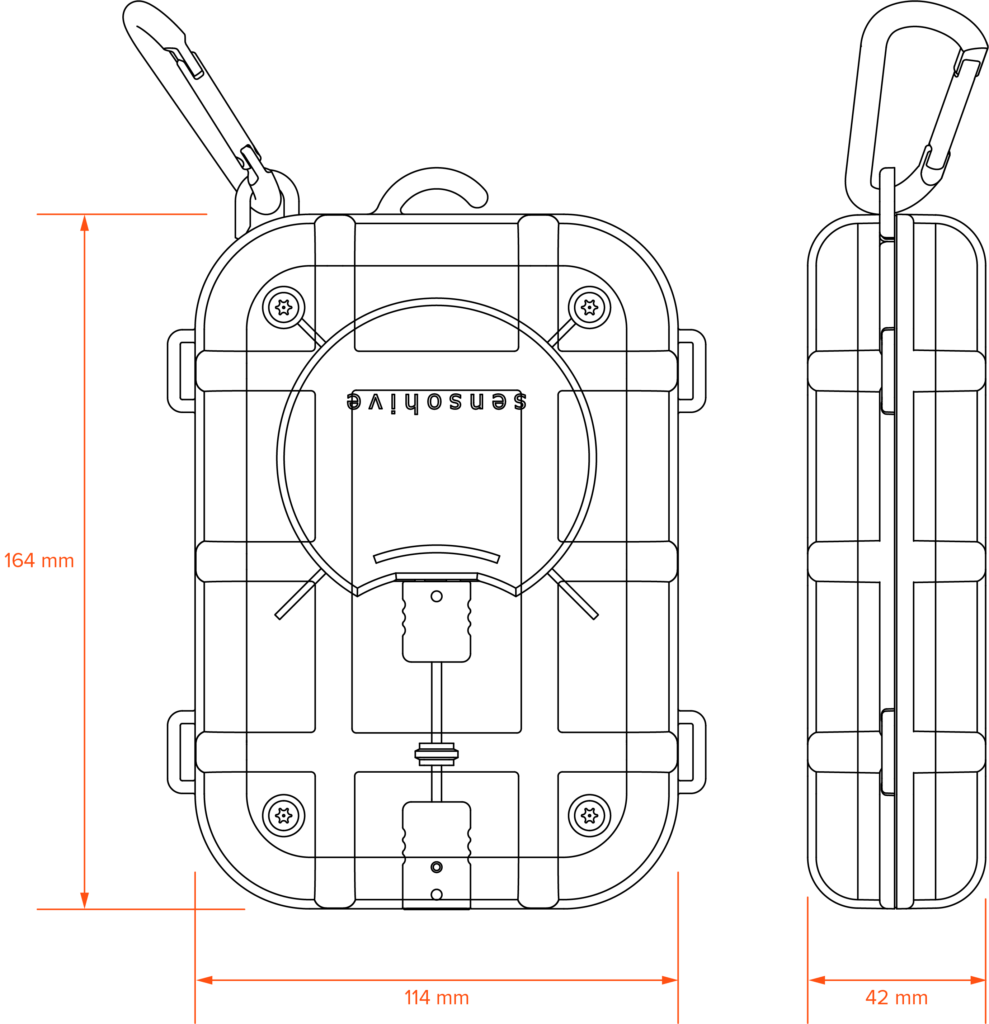 Orbit K is a wireless transmitter for temperature measurements using type K thermocouples. The data is sent wirelessly to the cloud using antennas or gateways. The temperature data, concrete maturity and the strength of the in-place concrete are automatically calculated based on the Maturity Method. The Orbit K combines modern wireless technology with an industry standard probe for the lowest cost-per-monitoring for real-time concrete monitoring.
Follow the Concrete Curing Process in Real-Time From Anywhere
Start Monitoring In 4 Steps
Secure the thermocouple with cable ties at the desired position where you want to follow the curing process.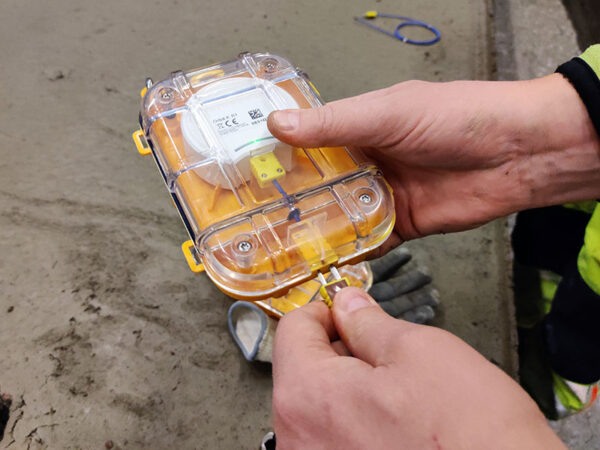 Plug the thermocouple into the wireless transmitter to start the continuous data transmission.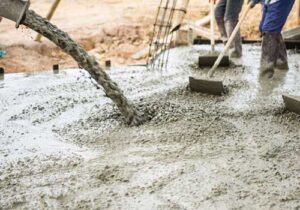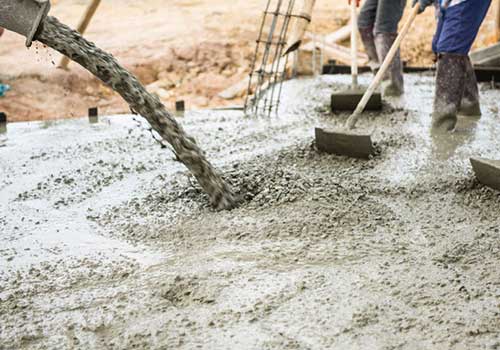 Cast the concrete. Start the monitoring in the software to follow the curing process in real-time.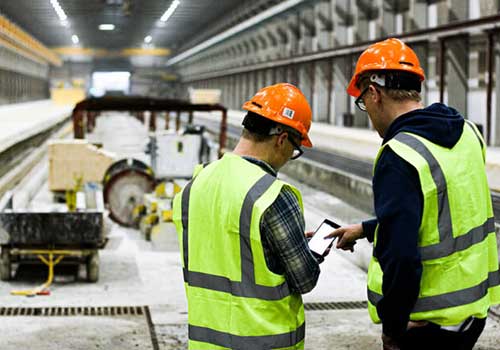 Access the data in the web portal from anywhere and stay updated with customisable alarms.
When to Monitor Temperature & Strength in Concrete?
The Most Cost-Efficient Smart Concrete Monitoring Solution on the Market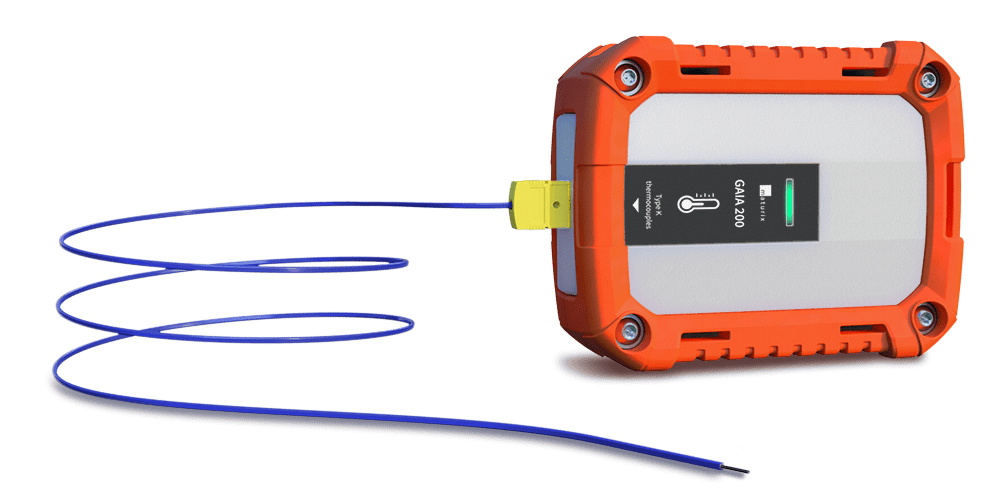 Looking for the Updated Version?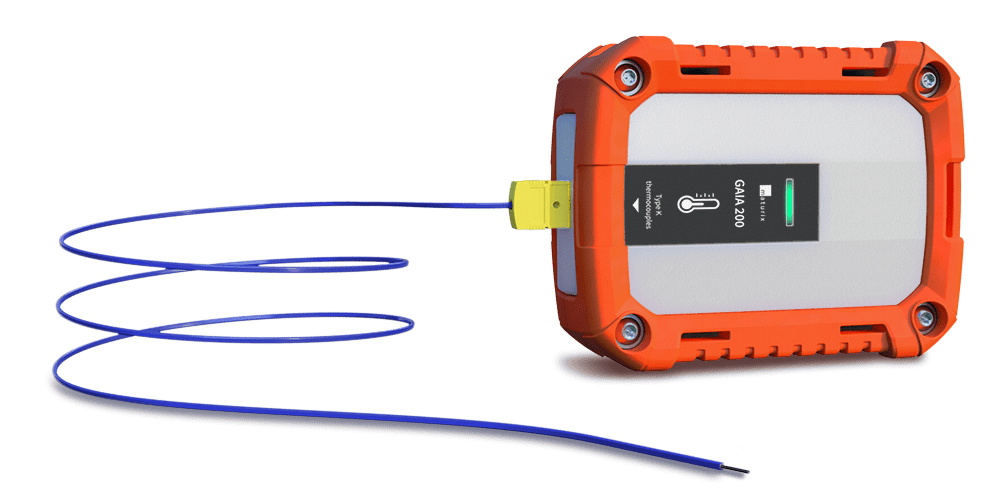 Check out Gaia 200 product page
Let's find out if Maturix can help you to boost efficiency on-site!